"Elephant Logic"
Season 1, episode 3


Airdate:
October 1, 2010
Credits
Writer(s):
Ricardo Delgato
Genndy Tartakovsky
Director:
Genndy Tartakovsky
"Elephant Logic" is the third episode of the first season of Sym-Bionic Titan.
Short synopsis
Edit
Lance and Ilana bicker, sending Titan out of control, and Octus turns to children's television to learn how to reconcile the pair. Meanwhile, a reckless experiment ordered by General Steel creates a Mutraddi cloud creature.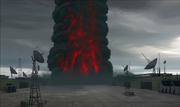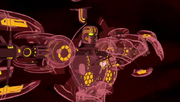 Characters
Edit
Main characters
Edit
Recurring and minor characters
Edit
Ad blocker interference detected!
Wikia is a free-to-use site that makes money from advertising. We have a modified experience for viewers using ad blockers

Wikia is not accessible if you've made further modifications. Remove the custom ad blocker rule(s) and the page will load as expected.